Industrial Sales Management Assistant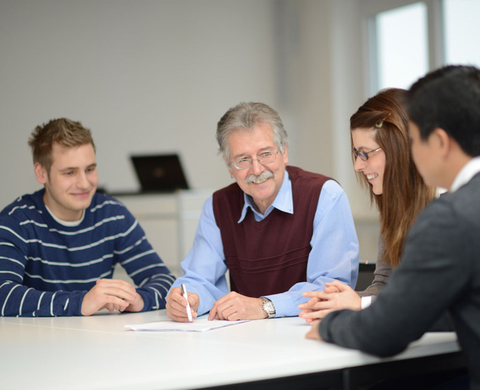 Training duration
3 years
Training takes place at the company training sites and at vocational college.
Field of work
Industrial sales management assistants are involved in various areas of the company. Your industrial sales management tasks cover all functions of the company.
Industrial sales management assistants provide support for all company processes from a business perspective, from order preparation to after-sales customer service. There is the option to be active both in commercial core functions such as marketing and sales, procurement and provisioning, accounts and personnel as well as in conjunction with other departments, commercial areas and projects.
Additional fields of application include sales, export, logistics, warehouse management, product management, investment planning and management, controlling, bookkeeping, accounting, supply chain management, development and organisation.
Professional skills
sell the company's products and services,
conduct marketing activities by analysing the market potential through to customer service,
advise and support customers,
determine the demand for products and services, purchase materials, production equipment and services and plan these for creating implementation or sales,
support the process of order handling, for example, in implementation and logistics,
edit business topics in all functions of the company (finance, investment, profitability, cost planning, analysis and tracking, etc.)
process business operations in accounting,
evaluate metrics and statistics for performance monitoring and control of operational processes,
apply tools for recruitment and personnel selection, plan the deployment of personnel and carry out HR tasks,
plan and organise work processes,
use foreign-language documents; correspond and communicate in typical situations with customers in a foreign language,
work in a team, using processes and in projects using current information, communication and media techniques,
have skills for communication, cooperation, facilitation, presentation, problem-solving and decision-making.